SOCIAL EVENTS
All events will be held at the Firehouse Cultural Center in Ruskin commencing at 6:00 pm and lasting until 8:00 pm
Open to the public. You must buy tickets for each event (see Registration/On-line). A Festival registration isn't required.

$25 donation includes program and dinner.

Firehouse Cultural Center
101 1st Ave NE, Ruskin, FL 33570
(813) 645-7651

Thursday, October 13, 2016
KICK OFF!!
Stewards of the Land:
A History of Florida's Largest Local-Government Environmental Lands Program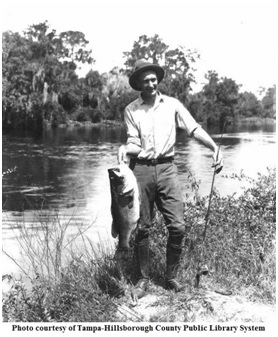 In 1987, Hillsborough County voters approved a referendum and property tax to implement the Environmental Lands Acquisition and Protection Program (ELAPP). It was subsequently reauthorized in 1990 and 2008, each time with sizeable majorities. Similar to and often in partnership with state-funded programs such as Preservation 2000 and Florida Forever, ELAPP has protected over 62,000 acres of rare and important habitat in Hillsborough County.

Learn from community leaders about how we got here, and what we need to do to ensure the future protection of Florida's natural heritage. This is a moderated panel discussion with local environmental visionaries, including audience Q&A.
Panelists
Jan K. Platt, Hillsborough County Commissioner (1978-2002)
Bob Martinez, Mayor of Tampa (1979-1986) and Governor of Florida (1987-1991)
Jan Smith, ELAPP Committee Chair
Joel Jackson, retired parks planner for Tampa and Hillsborough County
Gus Muench, longtime ELAPP advocate, fisherman and eco-tour guide
Sally Thompson, longtime ELAPP and sustainability advocate
Rob Heath, retired ELAPP manager (1988-2002)
Moderator
Joe Guidry, retired editor, 40+ years at the Tampa Tribune
Friday, October 14, 2016
KEYNOTE #1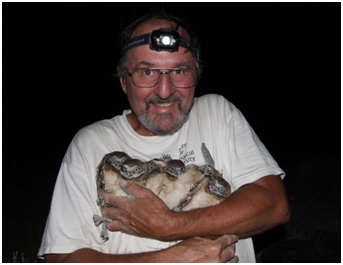 David H. Johnson, MS, Director of the Global Owl Project (GLOW)
will give an overview of the long-term, worldwide project to advance foundational aspects of science and conservation for the world's owls. GLOW is a consortium of about 450 researcher and managers who are working on owl science and conservation in 65 countries.

Mr. Johnson will outline survey techniques for owls of the world. He will present a major update on the phylogeny of owls, based on DNA analysis. This new work presents important ramifications for conservation and management as the Global Owl scientists are still finding owls new to science. Currently there are about 30 owl taxa that are on the "review list" now, awaiting evaluation for formal species status, which will direct their conservation. Mr. Johnson will offer recordings of vocalizations, insights into the unique morphology and the scientific literature on the owls of the world, and present distribution maps.

He will focus extra attention on the owls that migrate, including Snowy Owls, Long-eared Owls, Short-eared Owls, Scops Owls, Flammulated Owls, and Burrowing Owls, and present some really interesting insights about these species. For example, we generally think that Snowy Owls routinely move south for the winter. In reality, this is not true for adults, most of whom actually go farther north (onto the pack ice) to hunt sea birds and waterfowl in the polynyas (open water areas); or they go long distances (e.g., 1,000 miles) east or west. It is the young who mostly go southwards. Join Mr. Johnson for an eye-opening event on these fascinating birds of the night.
Saturday, October 15, 2016
KEYNOTE #2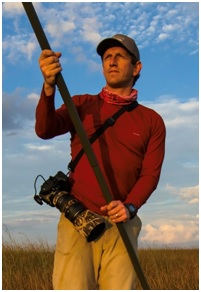 Carlton Ward Jr., MS, is a conservation photographer who has worked throughout the world and has chosen to focus on his native Florida. His passion for nature was born from the Florida landscape, where eight generations of family history have grounded his perspective. The locations and subjects of his photographs are selected to tell specific stories about the unique heritage of Florida's lands and waters. One of Carlton's highest hopes is that through his art he can contribute to expanding Florida's identity to include its original nature that is often hiding in plain sight – and inspire its protection.

Mr. Ward co-founded the Florida Wildlife Corridor initiative and led two National Geographic supported expeditions that trekked over 2,000 miles to advocate for conservation of the corridor. In this presentation, he will share photographs from the 2015 Florida Wildlife Corridor Expedition: Glades to Gulf. Carlton founded the Florida Wildlife Corridor in 2010 and in 2012 led a 100-day, 1000-mile expedition from Everglades National Park to the Okefenokee Swamp in southern Georgia. The journey continued in 2015 with a 70-day, 1000-mile trek from the Everglades Headwaters near Orlando to Gulf Islands National Seashore near Pensacola, bringing new attention to a statewide vision to keep Florida wild.
Richard Ghent and the Fort Green Pickin' Society will kick off the evening.