Our Experts - Festival Speakers and Leaders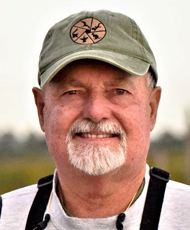 Jim Eager
Professional Birding Guide
After a 35 year career with BellSouth, JIM EAGER realized his dream of doing field work after being selected as a raptor observer for the 2008 Florida Keys HawkWatch Project. As an avian field technician, Jim has studied Bachman's Sparrows in North Carolina, shorebirds/seabirds in Florida and breeding songbirds in Virginia. He was also a co-founder and co-coordinator for the rebranded Florida Keys Hawkwatch at Curry Hammock State Park in the Florida Keys. He has participated in numerous Christmas Bird counts in Tennessee and Florida and was the Brevard County coordinator for Florida's Breeding Bird Atlas 2. Jim is the Social Media Coordinator as well as a 10 yr field trip leader for the Space Coast Birding & Nature Festival. He is also a field trip leader for the Everglades Birding Festival, the Florida Birding and Nature Festival and a tour leader for Florida Nature Tours. In addition, he is past Vice President-Program/Publicity Chair for Space Coast Audubon Society, a Florida Ornithological Society (FOS) board member as well as recently becoming Associate Editor (for bird distribution), FOS "Florida Field Naturalist." Jim also owns Obsessive Compulsive Birding, specializing in guided trips in and around Central Florida.
Michael Elswick
Manatee County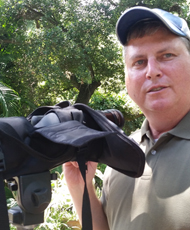 Charlie Fisher
Birder
CHARLIE FISHER has been an active birder for almost 15 years, ever since he took on a new client in his CPA practice who introduced him to the joys of bird identification in advance of a family summer beach trip to Sanibel. One trip to the Ding Darling NWR with bins and a field guide was all it took. Charlie got home, registered for the 2003 Florida Nature and Birding Festival, signed up for eBird, threw out his golf clubs and has been off in the field ever since.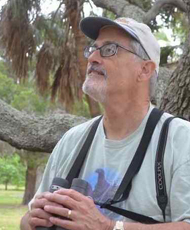 Dave Goodwin
Environmental Educator
DAVE GOODWIN has been birding Florida for over 50 years and currently has the third highest list total for the state. He has served as president of St. Petersburg Audubon and twice for the Florida Ornithological Society. He is a retired teacher who currently works as an environmental educator at Boyd Hill Nature Preserve in St. Petersburg and recently as a consultant monitoring nesting crested caracaras in south central Florida. He is currently a member of the FOS Records Committee which evaluates rare bird records for the state. He also leads birding tours to the Dry Tortugas for Florida Nature Tours.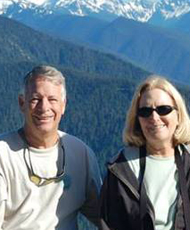 Barb and Dave Howard
Florida Master Naturalists
BARB HOWARD is the President of the Friends of the Tampa Bay National Wildlife Refuges and has been with the group since it began in 2005. She is a Florida Master Naturalist graduate, putting the information she learned in the program to good use in various programs for the Refuges. She also volunteers for St Petersburg Audubon with the rooftop and beach nesting bird programs.

DAVE HOWARD is a Florida Master Naturalist and Director for the Friends of Tampa Bay National Wildlife Refuges. Duties include public outreach programs and volunteer coordinator working closely with USFWS supporting the three NWRs in Tampa Bay. For the past 10 years Dave and Barb with Friends volunteers have conducted monthly bird surveys, clean-ups, bird rescues, and other activities of support.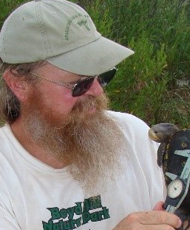 George Heinrich
Reptile Specialist
GEORGE L. HEINRICH is a field biologist and environmental educator with a specialty in Florida reptiles. His company, Heinrich Ecological Services, is based in St. Petersburg, Florida and conducts wildlife surveys and research, natural history programming, and nature-based tours.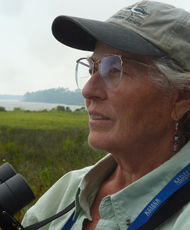 Dr. Mary Keith
Festival Board Member
MARY KEITH has been birding most of her life. She grew up in rural Pennsylvania where most weekends were spent in the state parks and woods. She has lived and birded in Florida since 1992. Her degrees have nothing to do with birds (Chemistry and Food Science), but they have supported a life of work around the world where she managed to watch birds as well. She is retired from the University of Florida Extension Service and now has more time to lead bird walks for the Tampa Audubon Society, watch birds, monitor eagle nests and wading bird colonies, and participate in Christmas Bird Counts.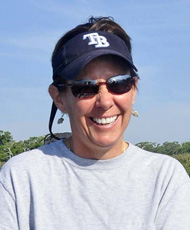 Pamela Leasure
Biologist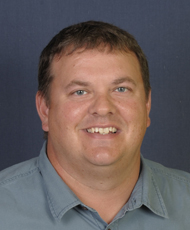 Damon Moore
Manatee County Environmental Program Manager
DAMON MOORE received a Bachelor's Degree in Biology from Armstrong State University and is currently pursuing a Master's Degree in Environmental Science and Policy at the University of South Florida St. Petersburg. After nearly 10 years working as an environmental consultant with Stantec, he began working for Manatee County Parks and Natural Resources Department in 2011 as Environmental Program Manager, focused on ecological resources. In this role he has played a primary role in design, permitting, and implementation of Manatee County's habitat restoration efforts. He has overseen numerous projects with a focus on habitat restoration including uplands, wetlands, seagrass meadow. Damon has also overseen habitat restoration projects with a goal to benefit specific species such as scrub jays, kestrels, gopher tortoise, sand skink, oysters, snook, tarpon, and several plant species. He loves holding field trips and aims for an enjoyable mixture of observation, learning, and good humor when he is given the honor to host. In his spare time Damon enjoys fishing, volunteering on habitat restoration projects, and botanizing natural areas.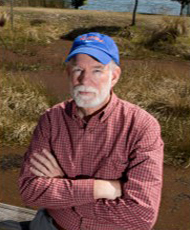 Robert Northrop
Forester and Teacher
ROBERT NORTHROP is the extension forester for the University of Florida IFAS Extension. The focus of his work involves teaching urban and community forestry to natural resource and landscape professionals; providing conservation planning assistance to local, state and federal governments and community associations; and applied research into the changing character and ecological function of the Tampa Bay Watershed's urbanizing forest. Before coming to Florida he worked as the technical watershed forester for the State of Maryland's Chesapeake Bay Restoration Program, Governor's Office of Maryland, and taught wildlife management at the University of Delaware.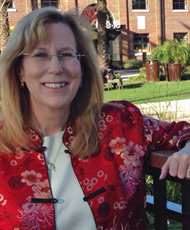 Nanette O'Hara
Festival Board Member
NANETTE O'HARA has served as the Public Outreach Coordinator for the Tampa Bay Estuary Program since 1998. She is responsible for communicating the program's goals and successes to the media and the public, and for developing strategies to improve community awareness of bay problems and solution. Among the innovative education campaigns she has developed are the "Be Floridian" campaign supporting local fertilizer use restrictions, and the "Pooches for the Planet" pet waste education program. Nanette is an avid saltwater fly angler, nature photographer and a certified Master Gardener with Hillsborough County Extension.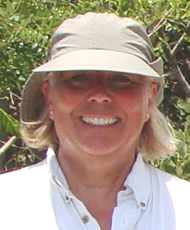 Ann Paul
Tampa Bay Audubon
ANN PAUL has worked for Audubon's Florida Coastal Islands Sanctuaries (FCIS) since 1991 and is the Tampa Bay Regional Coordinator. She received a Bachelor of Science degree in biology from Cornell University in New York and Master of Science degree in biology from Trinity University in Texas. She worked for the Texas Nature Conservancy as Assistant Land Steward and Hillsborough County Parks, Recreation and Conservation managing conservation lands. Ms. Paul is an expert in waterbird populations and management of coastal habitats for wildlife, and an active participant in the U.S. Fish and Wildlife Service's Reddish Egret, American Oystercatcher, and Wood Stork Working Groups. She currently serves on the board of the Tampa Bay Conservancy and is past president of the Tampa Audubon Society.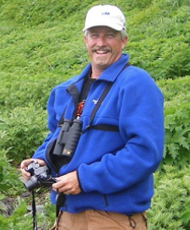 Dan Savercool
St. Petersburg Audubon Society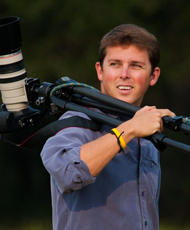 Mac Stone, Keynote Speaker
Photographer
MAC STONE is an acclaimed photographer, speaker and author from Gainesville, Florida. Growing up exploring the springs, swamps, and hammocks of North Central Florida, he developed a passion for photography at a young age.
Over the years his camera has carried him to some of the most remote and imperiled areas this side of the globe. His images and stories have appeared in BBC, National Geographic, CNN, NPR, Audubon, WWF and many others. Through photography, Stone strives to start new conversations and expose the dynamic relationship between mankind and the natural world.
After spending five years living and working in the Everglades watershed, he released a 304-page coffee table book about the heralded River of Grass. Everglades: America's Wetland, has won a silver medal with the Florida Book Awards and is in its second printing. Stone delivered his first TED talk about this body of work, which has now been viewed over a million times. His next project and book will explore the remaining old growth swamps of the southern US providing a rare glimpse of how the country's bottomlands once looked.